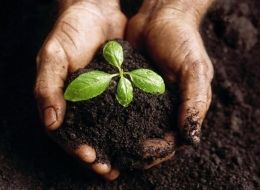 Location: Chicago, Illinois
Founders: Dan Rosenthal and Ina Pinkney
http://buygreenchicago.org
http://sustainablog.org/
http://archives.chicagotribune.com/
The Green Chicago Restaurant Co-op provides a means for Chicago area restaurants and businesses to procur sustainable products and services and works to increase the type and amount of such products.
The goals of The Green Chicago Restaurant Co-op are to:
* Identify and provide information about local sources of sustainable products and services.
* Provide members with opportunities to easily purchase environmentally preferable products at a cost-com petitive price, as compared to traditional products.
The Green Chicago Restaurant Co-op consistently applies the following criteria:
* Reduce or eliminate toxicity; in particular long term persistent toxicity Conserve natural resources, materials, and energy;
* Maximize recyclability and recycled content of the purchased products;
* Help educate businesses and residents on the merits of environmentally preferable products;
* Improve conditions for achieving a healthy community through conserving natural resources, improving water quality and reducing waste generation; Encourage regional partnerships;
* Reduce costs.
One of their initiatives to create more sustainable dining is the introduction of the "Guaranteed Green" seal. Restaurants that would like the "Guaranteed Green" status have one year to prove their sustainability in eight different areas of their businesses: water efficiency, waste reduction and recycling, sustainable furnishings and building materials, sustainable food, energy management, management of disposables, chemical and pollution.
.